Lake Effect Commercial Contracting Company Ltd.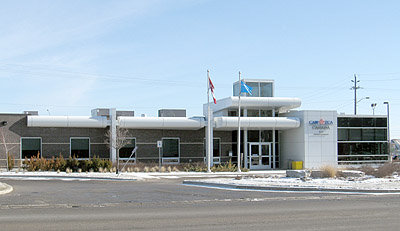 We are a Commercial Building Envelope Contractor based in Sundridge, Ontario.
We do building envelope systems from the air vapour barrier all the way out to the finished product which the public sees on the walls, including the required framing and insulations.
We work throughout Ontario, Canada.
Our customers initially supply the engineering, drawings, materials and sales support to the Architects/General Contractors. We then supply the site supervision, labour, tools and equipment necessary to complete the exterior package for Commercial, Institutional and Industrial Buildings.
We complete the installation of premium metal and composite fibre wall systems from the bare structure through to the finished face on quality buildings. Product installed can include (but is not limited to) Stone, Zinc, Aluminum Composite, Aluminum Plate, Porcelain Enamel, Wood and Cement Fibre Panels and Clay Tile building wrappers.